For the Bride & Groom
A wedding day is one of the happiest days of any couples life. A deeply intimate and meaningful once in a lifetime occasion celebrating the love of two people shared amongst friends, family and loved ones. A bespoke luxury Wedding Horseshoe is the ideal wedding gift to wish the bride and groom luck and good fortune in their future that they can treasure forever.
It is customary for wedding guests to give a wedding gift. It is a common misconception that gifts are expected in exchange for an invitation to the wedding. In reality, wedding gifts are a token of the affection felt towards the bride and groom as part of their marriage celebrations. Our handmade luxury Wedding Horseshoes are prepared and personalised to last a lifetime.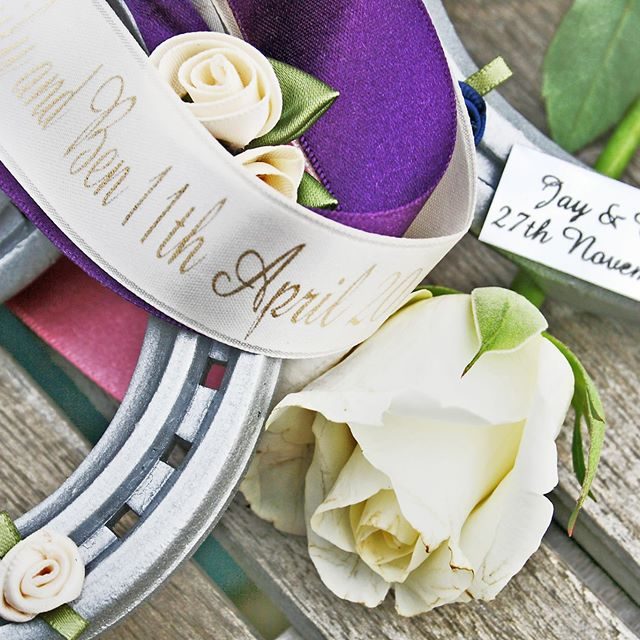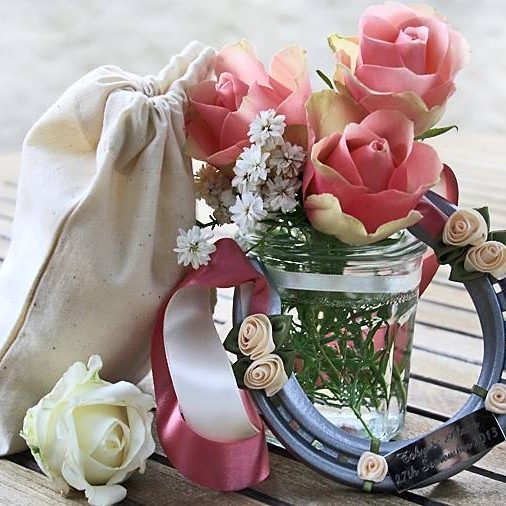 For the Maid of Honour
The maid of honour is often referred to as the 'chief bridesmaid' or 'matron of honour' (if already married). The maid of honour is an honourable role and chosen by the bride to be their chief support before and during the wedding. Typically, the maid of honour is entrusted with the responsibility of supporting the bride with a number of duties including decision making, leading the bridesmaids and planning a bachelorette party. As well as navigating potential difficulties or other potential stresses as a key figure of moral support to the bride.
It is often custom for the Maid of Honour to deliver a speech or reading as part of the Wedding reception and to be recognised in the Groom's address with the presentation of a gift of thanks. A Wedding Horseshoe can be the perfect heartfelt gift to commemorate their role as part of your once in a lifetime day, symbolising eternal thanks and good luck.
For the Bridesmaids
A special way to say thank you to your incredible bridesmaids, with each one receiving a matching or personalised Wedding Horseshoe keepsake they can all cherish together forever. Unique to your wedding, every Wedding Horseshoe gift is handmade and designed as you wish, to guarantee a personal touch given with love and thought from the bride and groom.
To be chosen as a bridesmaid is a wonderful honour and testament to the strength of friendship with the bride. Whether a best friend, sister or female relative, bridesmaids play a significant role before and during the special day to provide a support network around the bride sharing in what will be a life-long memory together.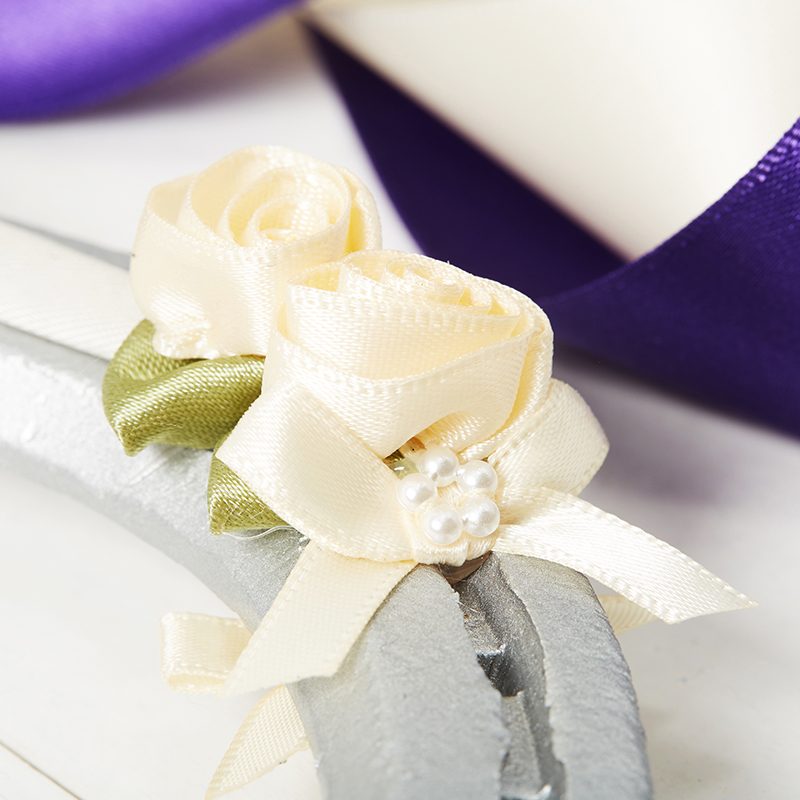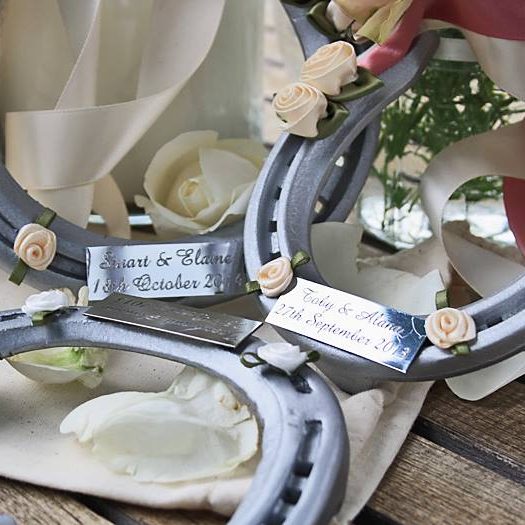 For the Guests
An incredibly elegant and tasteful luxury Wedding Horseshoe momento personalised for each of your family and friends attending your special day. Present all guests with an individual customised luxury Wedding Horseshoe symbolising thanks and good fortune. All gifts are handmade uniquely to your choice of colour scheme and engraving inscriptions.
Wedding guests are a collection of the bride and groom's family members and closest friends acquired throughout their lives individually and together. Traditionally, the newly-weds are given a congratulatory wedding gift from guests who typically receive a gift of thanks as part of their table setting during the Wedding reception dinner. Additionally, Wedding Horseshoes can produce custom-made Wedding Horseshoe reception dinner table numbers and centre pieces as an additional alternative.