Keepsakes
The perfect keepsake for all horse lovers and owners. For many, our horse was or is like a member of the family that we have shared countless hours and unforgettable memories with over the years.
At Wedding Horseshoes we offer a fantastic service that enables you to order a horseshoe or send us a horseshoe personal to you that we can renovate into one of our beautiful bespoke handmade horseshoes made just for you. Each keepsake can be personalised with flowering bellemarce, the addition of engraving of your choice in either silver or polished brass, combined with single colour or tartan ribbons.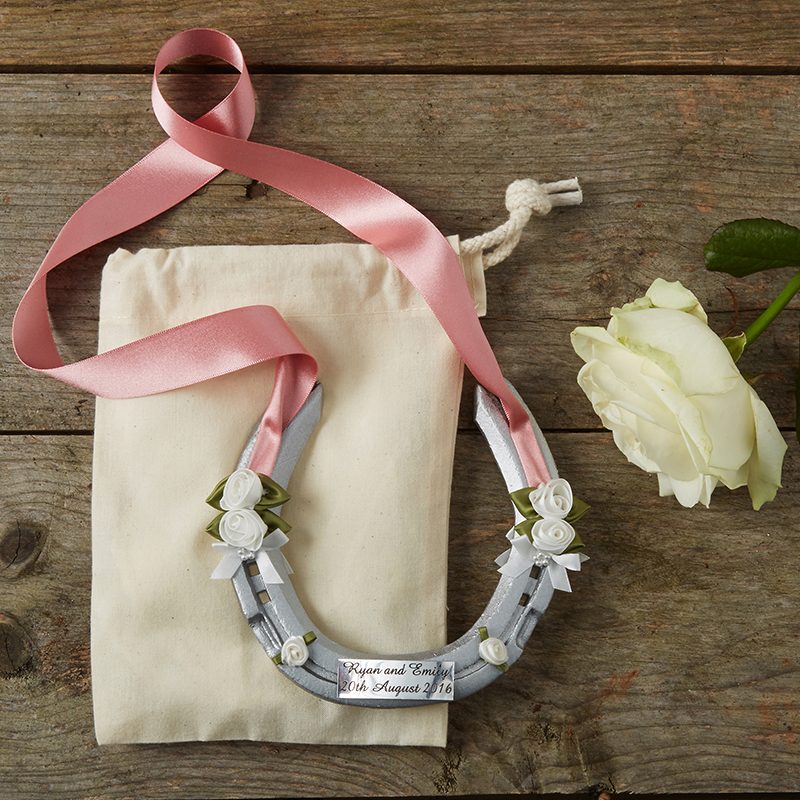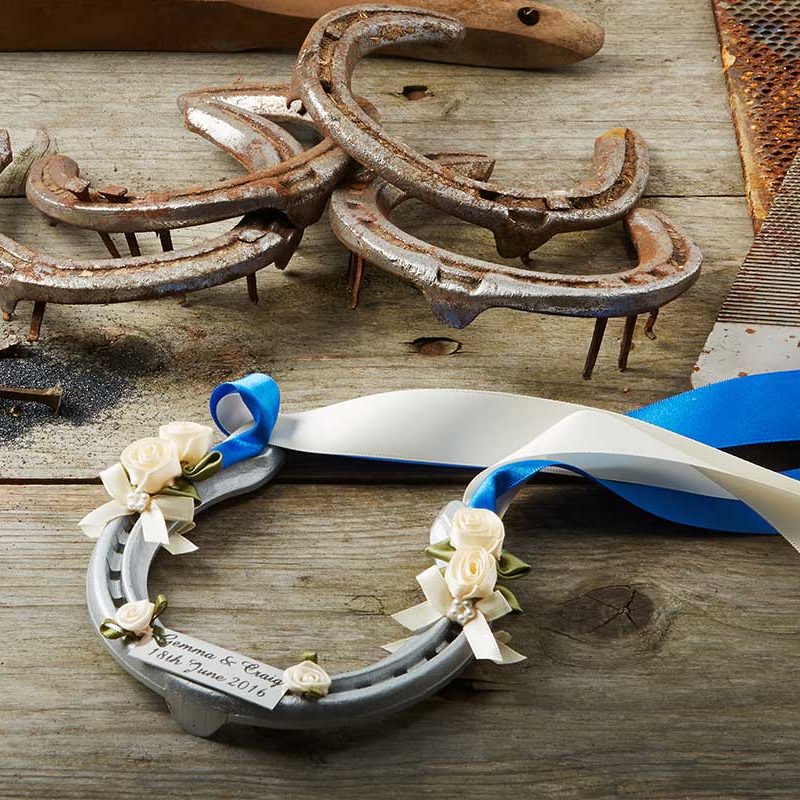 Stable & House Decoration
Combining a love for equestrian with the well known notion that horseshoes catch and bring good luck to those wherever they are placed. Our tailor-made luxury horseshoes are the ideal decoration for your stable, house, bedroom or as a 'moving in' present for a friend or family member.
Commemorative
The passing of any horse is a heartbreaking ordeal that brings about great sadness. For many, in time it is important to celebrate and acknowledge their life in an appropriate way. At Wedding Horseshoes, we offer commemorative luxury horseshoes that can be dedicated specifically for your horse as a fitting tribute.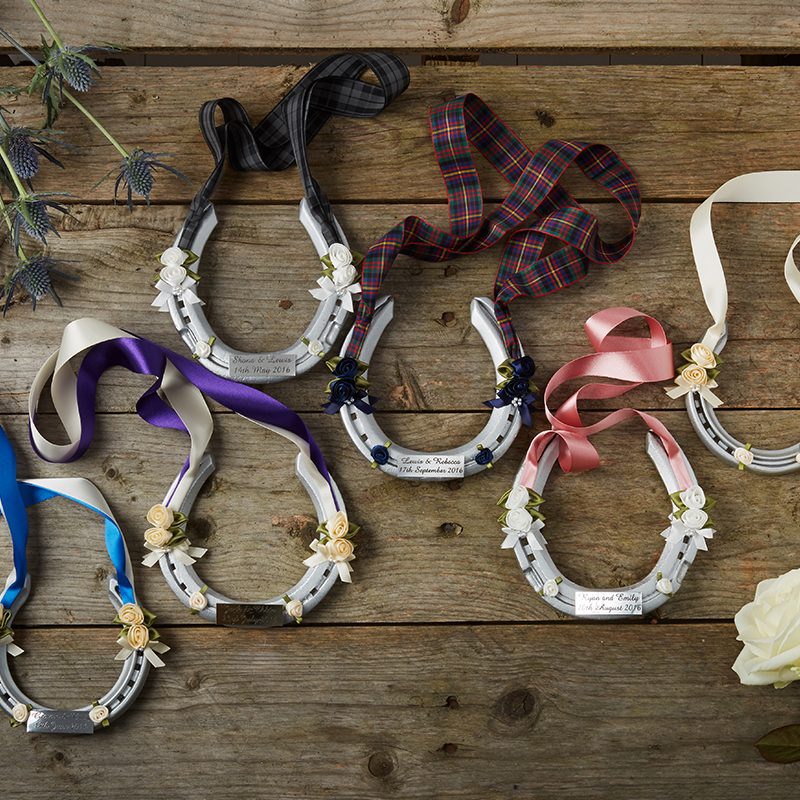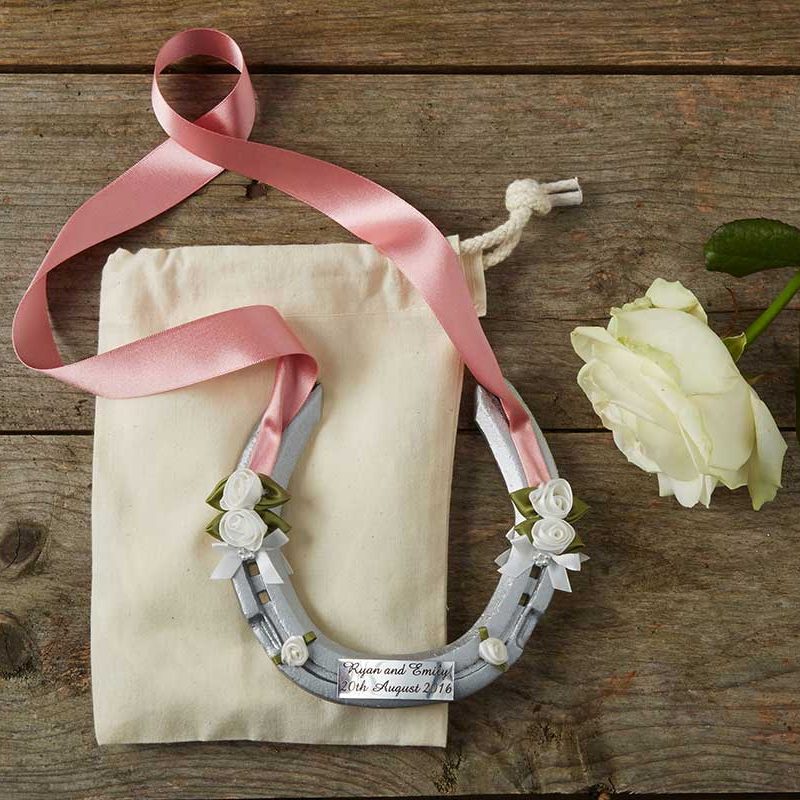 Send us your horseshoe
Make your luxury horseshoe keepsake extra personal by sending us the horseshoe from your very own horse or horses. Handmade with care and attention to last a lifetime, our high quality horseshoe keepsakes are a beautiful addition to any home in recognition of the unique bond between you and your horse.